A Message from Paycheck Plus CEO Anne Reilly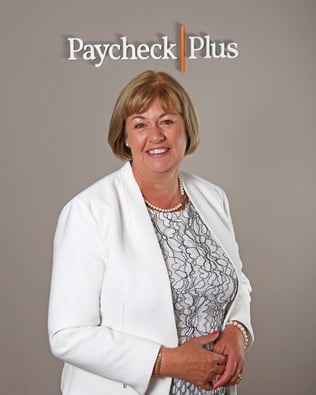 At Paycheck Plus we want to assure all our clients that we are committed to supporting them throughout the COVID-19 (Coronavirus) pandemic. We understand how much organisations rely on our services and by quickly identifying the potential impact of the virus we have been able to swiftly introduce a series of measures to maintain the same premium-level service that is synonymous with our organisation.
By initiating measures at the outset to protect the health and efficiency of our employees, we have ensured that we will continue to meet our usual SLA's and make payments even within the context of local and government directives.
We would also like to assure our clients that we are closely monitoring this rapidly-changing situation and will continue to respond to new information and updates as they arise. We have already developed additional scenario-based protocols and organisational adjustments which can be implemented should the situation demand it.
Finally, we are continuing to interpret and implement the torrent of payroll legislation that is being introduced in response to this pandemic and have introduced a section to our website (available here) to help users identify and understand the changes which are impacting their payrolls. We will continue to do all we can to communicate these updates on our website and through social media as new information becomes available. To keep up to date on the latest developments you can follow us on:
Linkedin - https://www.linkedin.com/company/2555166/
Facebook - https://www.facebook.com/pages/category/Company/PaycheckPlus-596724080430492/
Twitter - https://twitter.com/paycheckplus?lang=en