We are delighted to announce the appointment of Adam Jones to the role of Business Development Manager, heading up the team from our brand-new UK base!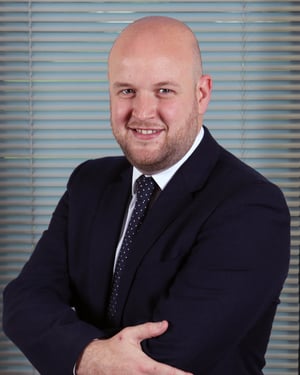 As many of you will know, we have been providing payroll services in the UK and Ireland for many years, but you might not be aware that we now have a brand-new office. Located in the centre of Manchester and headed by Adam we are now even better placed to service the needs of new and existing clients. This move comes at such a critical time for Irish and UK relations and we could not be prouder of this expansion, establishing a foothold on UK territory. It has taken a lot of hard work and sleepless nights but now we can look forward to the exciting opportunities that are sure to come.
Our CEO, Anne Reilly commented: "Adam brings a unique combination of skills and experience to the firm. We knew as soon as we met him that he was just the person we needed to support the next phase of our growth." He has over 15 year's payroll experience, acquired in some of the leading global service providers, and he backs this up with commercial operations management developing and managing projects strategically and day-to-day. Adam is tasked with building on the success of Paycheck Plus in the UK by working closely with new and existing clients to deliver their precise, secure service, on time, every time.
Paycheck Plus are a long-established payroll service provider with an enviable reputation for high-class service with a personal touch. Some of the world's largest international accountancy firms and payroll providers choose Paycheck Plus to manage Irish and UK payrolls as do many household name firms on both sides of the Irish Sea. We are renowned for providing an unerringly accurate, relentlessly precise and timely service, all delivered in a friendly, conscientious manner. If you're considering outsourcing your payroll, or if you believe there must be a better service out there somewhere, then please get in touch.